Careers
Join our team!
We're looking for smart, highly ambitious, scientific thinkers. Join our behavioral science team. Apply today.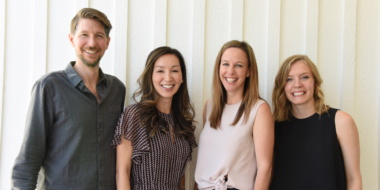 Irrational Labs is a behavioral science lab focused on increasing health, wealth and happiness.
We take behavioral insights out of the lab and into product development. This is truly a unique concept, blending academic rigor and rapid prototyping to create research-driven, market-viable solutions.
The team is looking for someone to drive projects from research to production and help execute on Irrational Labs' ambitious goals.
You'll be joining a team with unparalleled experience in the field. We were co-founded with famed author and professor Dan Ariely and have worked with companies like Lyft, Fidelity, Google, Facebook, Aetna and many more to drive behavior change for good.
We're interested in people with diverse backgrounds. You may have a master in behavioral science or 3 years of consulting experience. We do not require (nor prioritize) having a Phd. We are currently not accepting candidates without any industry work experience. You must be within 3 hours of San Francisco timezone.