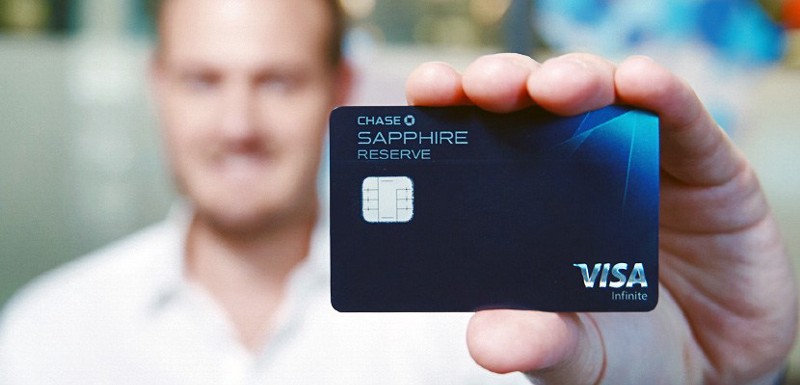 In the middle of August this year, an online link to the application of a new credit card leaked, and thousands of applications for an unannounced card started pouring in. As the New York Times put it: Seldom does a new credit card go viral. Yet the Chase Sapphire Reserve has been so popular that JPMorgan Chase ran out of their fancy metal cards within just ten days, and have had to resort to issuing placeholder plastic cards to their new customers.
At first glance it seems very surprising that the Chase Sapphire Reserve is seeing this surge in popularity. The card has a steep annual fee of $450, yet the group who are most excited about it are young adults who traditionally have avoided using credit cards — Let alone ones with such a high fee. So what is going on?
Is this just product hysteria? Or is it something else that makes this particular credit card so popular?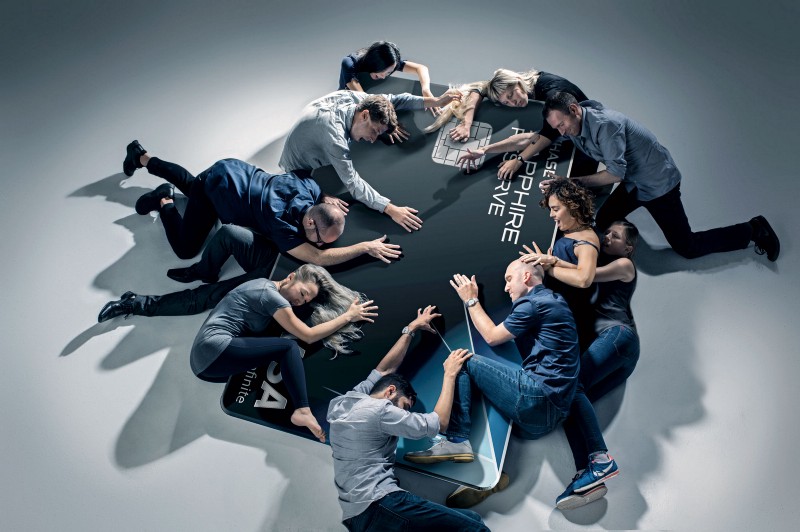 For most financially sensible consumers, researching and applying for a new credit card requires effort.
Beyond getting approved for a new credit card, the average American card owner already has 3.7 credit cards. Therefore, the big question for credit card companies is how they can make the effort of signing up and changing your payment habits worthwhile. The Chase Sapphire Reserve handles this issue by offering the single most lucrative sign-up bonus of any card on the market: If you sign up and spend $4000 on your card within the first three months, you get 100,000 points that can be redeemed for travel. That equates to approximately $1,500 worth of rewards.
This sign-up bonus is developed with how to make a habit, a repeated behavior that is triggered by cues in our environment, of using your card in mind. In order to save time and effort, our brain creates strong associations between cues and routines that we do regularly. Because habits become deeply ingrained and often automatic, we may not even notice them sometimes. In fact, some researchers have estimated that habits account for as much as 40% of our behavior on a given day.
If we are already used to using one credit card, it can be very effortful to switch to another. It requires changing part of our payment habits.
Adding a reward can help drive us forward and give us a reason to repeat a new behavior. According to researchers at University College London, how long it takes to form a new habit depends on the complexity of the behavior. In their study looking at many different kinds of habits, it took participants an average of 66 days to establish a new one. Giving new customers three months to spend $4000 dollars on their new card to receive their sign-up bonus is a clever way of incentivizing new customers to build the habit through using the new card repeatedly.
There are many factors that influence our perception about how valuable a product is, and price is one.
With a hefty $450 annual fee, the Chase Sapphire Reserve is priced as a premium card similar to the American Express Platinum card. Why is it, then, that young adults with a reputation of hating credit cards are lining up to get their hands on this one? The answer, I think, lies in a skillful knowledge about how to add perceived value to their offering.
A key insight from the psychology of how we think about money is that the cheaper a product is, the lower we think the quality is.
Several experiments show that we think more expensive painkillers are more effective, that we become less alert after drinking a discounted energy drink, and that we think expensive wines taste better. This rule of thumb is especially salient when the true value of a product is ambiguous or difficult to fully understand, as is often the case with credit cards.
Knowing that Millennials traditionally haven't been willing to pay a $450 annual fee for a premium card even when they can afford it shows that there's an untapped market, and financial institutions have been keen to reach them. But without the willingness to pay $450 per year to own the card, is it possible to avoid discounting the annual fee and by that risking that the card is seen as less valuable and desirable?
The answer, as the makers of the Reserve card has understood, lies in adding value rather than discounting your product. Offering an annual $300 travel credit that is immediately and automatically reimbursed and applicable on a range of services such as Lyft and Uber effectively brings the fee down to $150 a year. Add to that other perks such as airport lounge access, travel insurance, hotel upgrades and reimbursed sign-on fees for TSA precheck, and it's easy to see how many young adults feel like they are getting a good deal.
Many people think of incentives as a one-off reward that you get for completing something, for example getting 100k points for signing up and spending $4000 on your new credit card. But incentives can take many other forms, often encouraging repeated behaviors. Although seemingly benign, collecting points through purchases can be a surprisingly powerful incentive to spend more money. While points programs are attractive and can give you some great rewards down the line, it's important to balance it with your budget and watch your spending.
---
Originally published at medium.com on October 7, 2016.