The behavioral scientists at Irrational Labs think about behavior change every day. We research it. We design it. We test it.  We do this nine to five (well, sometimes much later than 5pm). 
Day in and day out, we are helping companies design clever ways that help their customers make real changes.  But what does that mean for our personal lives? What are the apps we use in our own lives to help drive change? And what can we learn from these apps? 
We asked the Irrational Labs behavioral scientists to share their fave products and this is what they said.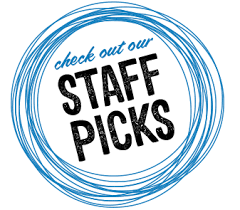 Meditation & Focus:  
Kristen 
Centered: Need to stay focused on work? Centered gives you Pomodoro-style timers to keep you on track, provides soothing music, and puts you on video, making you way less likely to cheat. Kristen also likes it because "it beeps at you when you're off track — if you go to Twitter, it'll yell at you." 
This is like the seat belt "beeping" intervention: You wear it not for safety, but because it's annoying not to wear your seatbelt (who doesn't hate that incessant beeping?). Pro tip: You have to use the desktop app to get this function. 
Behavioral science insight: Move private behaviors to the public sphere to increase adherence. Going at it alone…is not only lonely but it's just very hard. 
Bonus: Go here to get 3 months free of Centered Premium. Promo Code: IRRATIONAL. 
Evelyn 
Waking Up: Don't want to have to "figure out" which meditation track to try? Waking Up provides a new guided meditation every day of the week, so you don't have to choose. It also provides audios on the theory and science behind why meditation is effective, which can serve to motivate you even more. Plus, it shows you how many other people around the world are meditating at the same time as you. According to Evelyn, "It's a great mental model of daily meditation."
Behavioral science insight: Decrease the cognitive overload of having to choose what to do every day by giving people a clear recommendation. And show others that they are not alone. 
Daniela
Headspace: Still haven't started meditating? This is your year! Daniela likes the way Headspace's main dashboard is designed (called "Today"); it basically creates a checklist for you with a mix of exercises informed by what you've done in the past. You check off activities you've done that day, giving you that sense of accomplishment and helping you overcome the barrier of what meditation/exercises to try today. Plus, Daniela says, "what I like about their notifications is that they don't directly tell you to go into the app, but rather supply prompts that help you take moments to pause and reflect throughout the day. It feels like they're helping me meet my goals, rather than pestering me to use the app." 
Behavioral science insight: Show Progress (streaks) and help people pay attention to the things they want to (reminders). 
Abi
Insight timer: Another daily meditation app, this one also uses streaks to help you stay motivated, as well as social reinforcement with its live, guided meditations. "You can see who else you're meditating with," says Abi, "which keeps you in the meditation because you don't want to be seen leaving the room." It's also got courses with inherent goal-setting (i.e. complete a 10-day course).
Behavioral science insight: This uses social desirability bias to help us behave in ways that people expect us to behave. 
Daily Life
Cook more:
Allison
NYT Cooking: Because it's subscription-based, you can find trustworthy recipes without being flooded by ads or scrolling through endless lifestyle blogging to get to the actual ingredients and steps. Allison adds, "I can also save recipes to my recipe box so that I can find them again, rather than Googling and saying, 'Is this the lasagna recipe I made that one time that was really good?'"
Behavioral science insight: Making something simpler (no ads or scrolling to get to the recipe) and you can have an advantage in the market. 
Keep the family up to date:
Allison
The Short Years: This app sends you prompts to answer, then turns them into a baby book. It also lets you upload pictures straight from your phone, which gets to the principle of designing for the actual environment users are in. As Allison points out, "No new mom has time to order printed photos and scrapbooks, and most don't even have two hands to put a photo project together on a laptop. This app lets you make a baby book on your phone with one hand, while nursing your baby."
Behavioral science insight: This solves for the planning fallacy/optimism bias of new parenthood and does it with the simple formula of making a task easier. 
Learn a language:  
Monica
Duolingo: In addition to their newish "stories" feature, which teaches reading comprehension through a narrative, they've moved into podcasting, which makes it easy to listen when you're on the go. "Duolingo's podcast is another way to get people to think about language learning while getting the immediate benefit of human interest stories," says Monica.
Behavioral science insight: Duolingo helps people do the right thing, for the wrong reasons (Hello, reward substitution).  In this case, listening to recent news motivates you to continue learning. 
Bonus: Listen to Kristen interview the VP of product at Duolingo and get the scoop on how and why Duolingo works. Recommended.  
Read more:
Lindsay
Pocket: You probably get texted or WhatsApp'd at least a few interesting-looking articles every day, but don't have time to read them right then. Enter Pocket, which you use to save reading material to read later. "No one is using Pocket enough," says Lindsay. "It's just such a clean, functional app." Pocket offers a better, more consistent reading experience than many publications' own apps (we're looking at you, New Yorker) by keeping your place in long articles, offering annotation, and stripping out videos and pop-ups. 
Behavioral science insight: Sometimes it's (too) easy to procrastinate. Instead of fighting that urge, why not lean in? Pocket allows you to put off reading until later  – but then brings you back with a beautiful app.   
Drive less:
Robbie
Waze: Besides giving you updated, real-time, user-reported traffic data, including things like stalled vehicles, it'll also tell you if there's a cop coming up on the road. (Avoiding a $250 speeding ticket is always a plus.) And Robbie sums it up succinctly when it comes to contributing to the ecosystem: "They make me feel obligated to report traffic issues because I want other people to do the same for me."
Behavioral science insight: If someone helps you out, you help them out. This is reciprocity and Waze has built in some powerful reciprocity mechanisms. 
Cook less:
Richard
Uber and Uber Eats: The well-known ride-share app and its cousin, the food-delivery app, each do one thing very well. "These are very simple products that just nail it," says Richard. Besides ordering for yourself, you can get your elderly mother-in-law a ride to her doctor's appointment from across the country. And you can send a friend a special, yummy treat for their birthday — delivered right to their door.
Behavioral science insight: Make it easy. At the basic level, this is what Uber and Uber Eats delivers on. For other apps, it's just removing one or two steps in an online flow. But for Uber Eats, it's removing the requirement to leave your house at all!
Improve productivity:
Lisa
My Scans. In less than 2 minutes, this app lets you use your phone to scan any physical document and email it out as a PDF. Just take a photo of an invoice, card, license, contract, and this tool will detect its edges, and convert it to a (searchable) PDF you can email or print.  "I've gotten so much use out of this app over the past few years," says Lisa. "This app does what it is designed to do in an extremely straightforward and frictionless way." 
Behavioral Science Insight: Reduce logistical friction and minor hassle costs by streamlining steps and eliminating task-switching.

P.S. This is what the government just committed to with the latest exec order – basic ways to make life easier. 
Exercise and habits 
Deena
Strava. Both Deena and Abi swear by this app that lets you track both your running and riding with GPS. You can also join "challenges," share photos, and follow friends. "It not only lets me track my progress while hiking (incredibly useful)," says Deena, "but changes my mental model to make my hikes/bike rides/runs part of the community instead of solo endeavors."
Behavioral science insight: A double whammy: public recognition and visibility helps you feel like you're not alone, while self tracking can motivate your individual progress.
Lindsay
Obé: "This is my online fitness platform of choice. They've nailed the virtual experience of meeting a friend at the gym" says Lindsay. It has fun, high-energy workout classes on demand and a white-labeled Zoom feature built into the platform. This means you can schedule a "workout party" with a friend, do it together, then hang out after for a chat. Classes default to 28 minutes, which makes it easy to schedule (but really, it's the social pressure that gets you to do it).
Behavioral science insight: Again, this is about bringing someone else into your routines. It's easier to back out of a commitment if it's just you, but harder if your friend is counting on you.
Bonus: Go here to get a free month trial of obé. Invite us to your workout party! 
Karl
Nike Run Club: In addition to training programs, which can be useful for things like prepping for a triathlon or marathon, you can see your overall distance and speed goals. Plus you can see friends run, and get badges for streaks. As Karl puts it, "Seeing how fast my friends are running motivates me … and sometimes entertains me."
Behavioral science insight: It's all relative. By seeing what others are doing we can compare ourselves to them – and for some people – this motivates us to try harder. 
Rob
Habitica: This free habit/productivity app treats your real life like an old-school video game, which is both fun and, well, habit-forming. When you check off tasks (like "floss teeth" or "drink 8 oz. of water before noon") you level up your Avatar and unlock features like mysterious pets, magic skills, and quests. You use "gold" you earn to buy in-game or custom rewards, like watching an episode of your favorite TV show. "It gives me a little boost every time I level up, which makes it really fun and a lot more likely that I do the everyday tasks I know help keep me healthy and on track to meet my goals," says Rob.
Behavioral science insight: This is about giving yourself small rewards for small behaviors. The joy of checking an item off a list can be enough for some to motivate effort. 
Friendship
Isabel
Splitwise: You know when you have to split the utility bill with housemates, or get several people to pay you back for your shared Uber to the airport? "I like Splitwise because it helps you overcome the weird social norms of asking people for money," says Isabel. It makes it easy to keep track of shared expenses and balances with housemates, trips, groups, friends, and family.
Behavioral science insight: Changing social norms is one of the hardest things to do. This app abstracts the awkwardness of asking for money by doing it for you. 
Ryan
Scheduled. Ever forget to text a friend or relative, "Good luck with surgery today," or remind your team or a client about the change in the meeting time? Scheduled lets you schedule written text messages in advance, and it works with iMessage, FB Messenger, WhatsApp, Telegram, Line, etc. In Ryan's words, "It's useful because it helps you be a better friend and coworker/manager. You can remember something at 11:30pm the night before but schedule the text to go out at 8am the next day, when it's the most useful." Pro tip: if you need to remember to do something, you can have a partner or friend schedule a text for you.
Behavioral science insight: Being a good friend takes work (and attention). By helping you execute on an idea immediately (vs wait until tomorrow), you can forget the worry of forgetting. 
Rachael
Nudgetext. Bored? Wondering how to make life a  little more fun? This app will text you curated plans and help you get out of your comfort zone. It works in most popular cities. Rachael says, "this is like a friend that always knows what's up!"
Behavioral science insight: A little paternalism never hurt anyone. By telling us what to do, the app reduces choice and hopefully helps us avoid status quo (i.e., sitting on the couch and watching netflix). 
Disclaimer: Rachael is the podcast producer for the Science of Change, so not really a staff member, but she's definitely on the team 😉
---
Want to learn more about behavioral design? Join our Behavioral Economics Bootcamp today.