People say money can't buy happiness – but when you spend it on the ones you love, it might.
Researchers Elizabeth Dunn, Lara Aknin, and Michael Norton ran an experiment. They gave people money – either $5 or $20 – and then randomly assigned them to one of two groups. They instructed the first group to spend the money on themselves, and the second to spend it on someone else. At the end of the day, they asked the participants to rate their happiness levels.
What happened? Those assigned to spend on others reported feeling happier throughout the day – regardless of what gift amount they'd received. 
So, what's the takeaway?
We should give more gifts. Not because Hallmark says so – but because it makes us happier. 
But choosing a gift can be challenging. What differentiates a great gift from any old gift – and how can the psychology of gift-giving help us choose? A bottle of wine or a gift card checks the box – but something is missing from these generic gifts. They don't capture the 'gift-giving upside.'
The Psychology of Gift-Giving: The Gift-Giving Upside
Let me explain.
A few years ago, Dan Ariely and I asked 5,000 people about the last gift they received. The gifts people recalled generally fell into two categories. The first? Safe gifts – gifts the giver knew with certainty the recipient wanted. Think: wine, a gift card, or something from a gift registry. And the second category? Riskier gifts that required guesswork. Gifts the recipient didn't request, but might enjoy – such as clothes, jewelry, or concert tickets.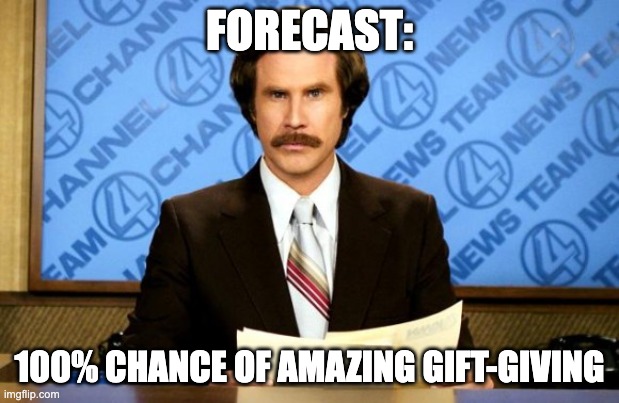 The good news: Both types of gifts are a win.
When it comes to the psychology of gift-giving, research has shown that giving people what they ask for is a safe bet. Did your spouse request a blender for their birthday? Boring as it may seem, chances are they would be happy to receive it as a gift.
So, what's the problem?
Even though people are happy to receive something they requested, most gift recipients in our study preferred unexpected or surprising gifts.
Of course, trying to guess what someone else will like is always risky – but risks in gift-giving can pay off. When someone receives an unexpected gift, the study shows that they appreciate the gift-giver to a greater degree. This is the 'gift-giving upside' – strengthening relationships through gifting.
Translation: Unexpected and surprising gifts can improve your relationships. But what kinds of gifts will earn this 'gift-giving upside'? Check out my recommendations below – and prepare to become a gift-giving ninja.
6 Ways to Boost Relationships Using the Psychology of Gift-Giving
1. Gift a Memorable Experience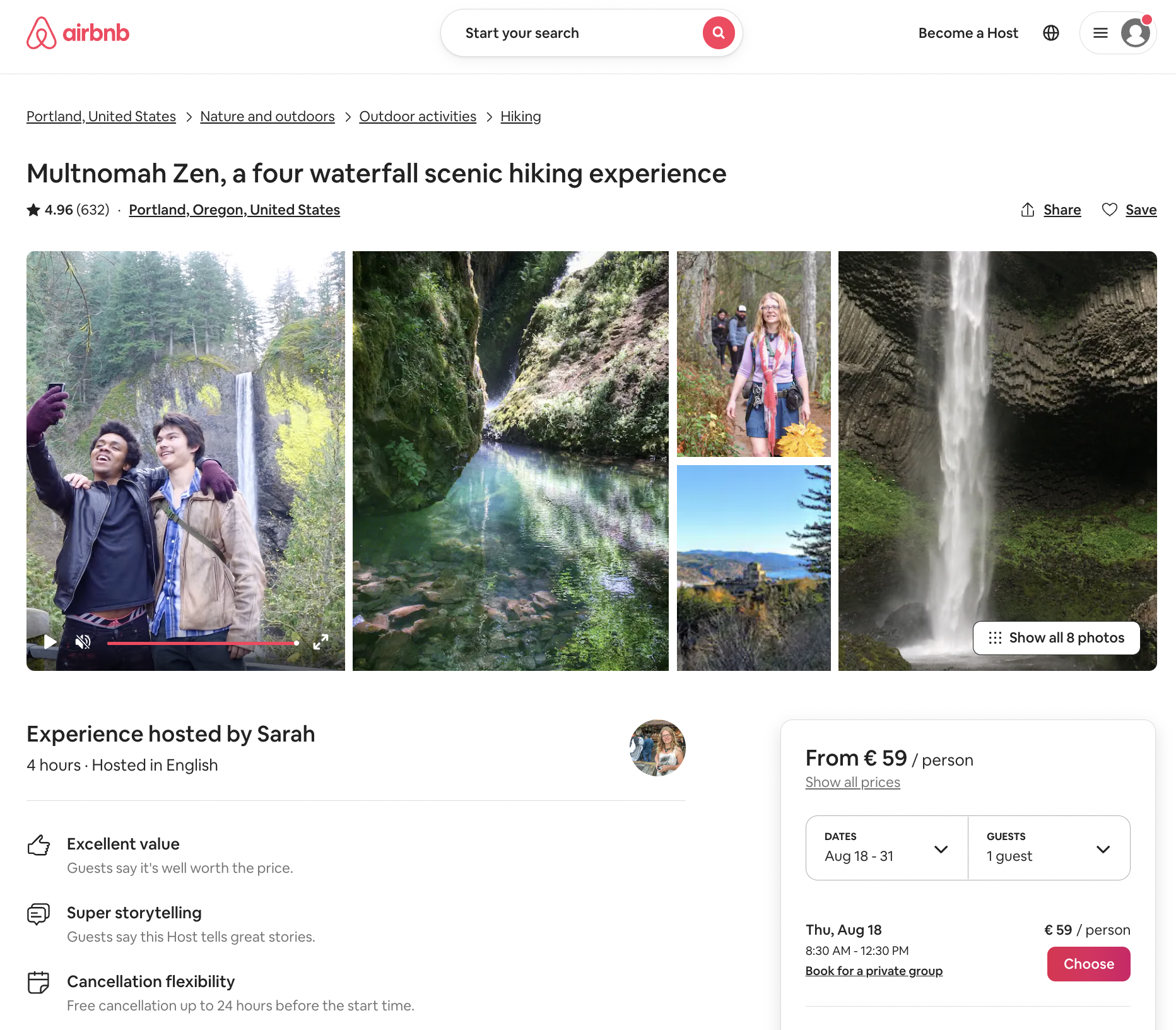 Experiential purchases make people happier than material ones. Why? One explanation is that we remember experiences more – so when you give someone an experience, you are also giving them a special memory. But what kind of experience will your recipient want to remember?
You could buy them a concert or comedy ticket, or get them reservations at a unique restaurant. But if you want to go above and beyond, gift them an Airbnb Experience. There are all kinds of unexpected experiences to choose from – and best of all? They tend to be activities people have never done before and likely wouldn't think to buy for themselves.
Pro Tip #1: Put Them On the Hook (For a Good Time)
Ask your recipient to choose their experience by a certain date, and request that they email you to let you know what they chose. Here's a sample email to send:
Hi Jack,
Happy birthday! Since you recently moved to the city – and because experiences are more memorable than things – I got you an Airbnb Experience gift card. The caveat: You must book something before August 7th. The money expires if you don't book 🙂 And, you have to let me know what you booked!
Not sure what to get? I found some activities you might like. Any interest in taking a crabbing class, learning woodworking, or going fly fishing with a pro angler? These are just suggestions – feel free to pick whatever you'd like!
Kristen
Pro Tip #2: Build Ties That Bind (And Bond) Your Team
Experiences are great gifts for managers to give team members on their birthdays. How do they leverage the psychology of gift-giving? They signal that you see your colleagues as human beings who deserve to enjoy life outside of work. That you're invested in them and care about what makes them tick. You could even consider gifting a group experience to your whole team as a thanks for their hard work.
2. Give Time (To Learn Something New)
Learning something new takes time. Unfortunately, finding that time is easier said than done – even with the best of intentions. Just like that, something urgent steamrolls our plans. Once again, our new book will have to wait until tomorrow.
So, how better to support your friend or family member's favorite hobby than by helping them find time for it? Consider giving them the gift of time with an expert.
Pro Tip #1: Ask a Friend
My husband loves physics, and I have a friend who is a physics professor. For my husband's birthday, I asked my friend to spend an hour with him answering questions. Both were delighted.
Pro Tip #2: Hire a Tutor
This is easier than it sounds. Online tutoring platforms—such as Wyzant and Hey Tutor—offer lessons with a wide variety of experts. For instance, I hired a photography expert on Wyzant for virtual DSLR photography lessons. And we gave private salsa-dancing lessons to a team member for her birthday. The possibilities are endless.
Pro Tip #3: Ask a Professional
Have a loved one who wants to learn how to surf, sew, or even change a tire? Reach out to a business on Yelp, or message a professional on Thumbtack. Ask if they're willing to spend an hour with your friend or family member – for a fee, of course.
3. Make It Personal – Really Personal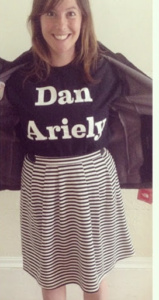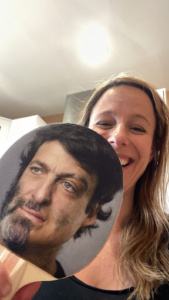 Companies give away branded swag, and businesses plaster their logo onto their gear. So why not put your mug on a mug – and gift it to friends? 
This may seem self-centered (and funny!), but it captures the essence of gift-giving: strengthening your relationships. And people say the very best gifts remind their recipient of the person who gave them. How better to do this than by making your own swag?
Fun fact for behavioral science nerds: Dan Ariely reigns supreme over this style of gifting.
Need more ideas? Consider personalizing a key chain, beer koozie, or charging pad.
4. Don't Be a Wallflower
Have a friend who just moved into a new place? Or a family member who (knowingly or unknowingly) needs help in the decorating department? You could get them a nice vase or a plush set of towels – but these gifts lack that 'special something.' More than likely, that vase will become just one more 'thing' in a house full of them.
What could really change the vibe?
Give a gift that stands out (and sticks on): removable wallpaper. This latest interior decorating trend isn't what you'd find lining your mom's bathroom walls in the 1990s. It's modern and unique – and better yet? It's peel-and-stick, so you can easily switch it up. 
But why give wallpaper? The goal is to give something unexpected – but that can be risky. Removable wallpaper has little-to-no downside. Your loved one can choose a style and color they love – and the wallpaper can be as short-lived as birthday streamers or as long-lasting as wall art.
Want bonus points? Offer to help put it up. Grab takeout on your way over, and spend an evening catching up – and cashing in – on overdue quality time.
5. Make Risky Gifts Less Risky
In the high-stakes world of gift-giving, choosing something as simple as a sweater for a friend can feel daunting. You may not know what style of sweater they want – and even if you do, there are still 'risky' choices to be made. For example, what color or size to choose?
This risk of giving the wrong thing? It's why gift-givers often default to widely popular gifts like wine and chocolate. But these 'safe' gifts will quickly be forgotten – even if the wine is an impressive vintage or the chocolate tastes exotic. It's safe to say they won't strengthen your relationships, either.
But there's good news: in the last decade, the explosion of online reviews has de-risked risky gifting.
Worried your sister-in-law will hate the nice (but affordable) purse you've been debating for her birthday gift? Get some reassurance from the hundreds of product reviews available. Pair that purse with a gift receipt and be on your merry way. Shopping for a man? Choose a popular brand and check out their best sellers (joggers, anyone?).
Online reviews are like a parachute that can rescue us from gift-giving uncertainty – and they don't even need five stars to do so. According to a Northwestern University study, the ideal product rating actually lies somewhere between 4.2 and 4.5 stars. Why? Anything higher, and we start to get suspicious. If something seems too good to be true, it probably is – at least, that's what our mental model tells us. 
So if you're worried about whether your gift will fly, read some (four-star) reviews. Your 'risky' gift might not feel so risky anymore.
6. Subscriptions: The Gifts That Keep Giving
What's one of the biggest perks of an ever-expanding digital world? 
When it comes to gift-giving game-changers, the growing library of digital subscriptions is hard to beat. There's something out there for everyone.
What's so great about subscriptions? Firstly, they're 'unexpected' gifts. They also offer something the recipient will use a lot – and every use will remind them of you, the gift-giver. Finally, subscriptions are a gift that keeps giving.
Case in point: even one audiobook from an Audible subscription gives your recipient hours to remember who enabled their listening experience. And as they listen to more books, their gratitude will only continue to deepen.
Need subscription ideas? For avid readers, try Audible, The New Yorker, or The Economist. Shopping for a fitness enthusiast? Try   ClassPass or Peloton. Consider a subscription to Vinyl Me, Please for the record collector in your life – or a Craft Beer Club membership for your favorite beer lover.

That's a Wrap (See What I Did There?)
Still having trouble choosing a gift? Knowing the psychology of gift-giving can help, but knowledge can't make the choice for you.
Even from a behavioral science perspective, one adage holds true: It's the thought that counts. And when you think outside the box, your gift recipient notices. 
So dare to go beyond 'safe' gifts like wine and chocolate. Take a risk and gift someone a cooking class, a (subjectively) hip pair of shades, or a surfing lesson. Tap into the psychology of gift-giving. You might be rewarded with the gift-giving upside – and the warm glow that goes with it.
Just remember to write a review.
—
Kristen Berman co-founded Irrational Labs with Dan Ariely. Irrational Labs uses behavioral science to design products that help people become happier, healthier and wealthier. Berman was on the founding team of Google's behavioral economics team and was previously the founder of Duke's Common Cents Lab, a behavioral economics lab focused on financial health.
Need help applying behavioral science to increase human connection in your product? Get in touch to learn more about our consulting services.
Inspired by these insights into the psychology of gift-giving and behavioral science and want to learn actionable product design techniques? Our self-paced interactive behavioral design bootcamps are for you.
Sign up for the Irrational Labs newsletter and never miss a blog post, podcast episode, or behavioral economics insight.