Looking for your latest fix of brilliant behavioral economics content? 
If you've already worked your way through the 10 Most Influential Behavioral Economics Books, here are five more to keep you learning, growing, and experimenting: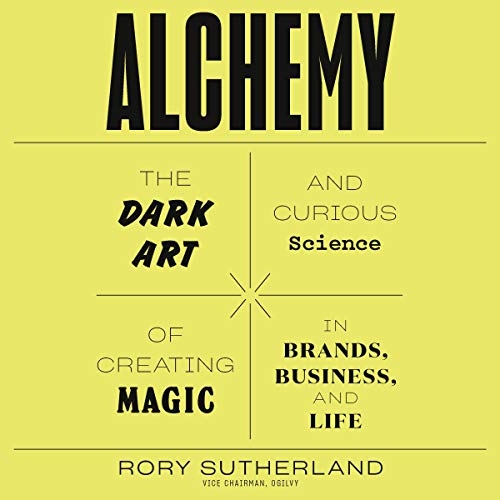 Sutherland's TED talks have been viewed close to 7M times, and it's no wonder given his unique blend of hilarious storytelling alongside cutting-edge science. 
While including case studies from organizations like Microsoft and AmEx, Sutherland also unabashedly argues that better branding can be used for social goals like getting more women into STEM, encouraging people to pay taxes, and improving a variety of public health outcomes.
Power of Experiments: Decision-Making in a Data Driven World

, by Michael Luza & Max Bazerman
If you've Googled something, picked a movie on Netflix, or logged into Facebook lately, you may have been unwittingly part of a randomized controlled trial. Major tech companies now regularly use these kinds of experiments to test the efficacy of online experiences, and to good effect: eBay, for example, figured out how to cut $50M out of its yearly ad budget by doing so.
Luca and Bazerman draw on the best practices of such experiments from companies like Uber, Alibaba, and Airbnb to illuminate the power of experiments not only at for-profit companies, but implications for governments to boost social goals, like increasing voting or reducing school absenteeism. They convincingly encourage us all to join "the experimental revolution."
If you've been raised in a society that's WEIRD (Western, Educated, Industrialized, Rich, and Democratic), Henrich says your psychological makeup is … peculiar. Specifically, you're likely to be "highly individualistic, self-obsessed, control-oriented, nonconformist, and analytical."
The culture that gave rise to the Western mind has profound implications on the globe, and Henrich uses research from economics, evolutionary biology, psychology, and anthropology to explore its origins. The forces that shape human history aren't random, and this compelling exploration of how the modern world arose has implications for us all. 
Rebel Talent: Why It Pays to Break the Rules at Work and In Life

, by Francesca Gino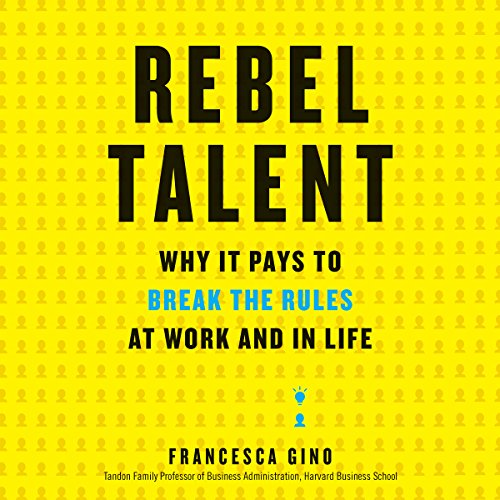 What does a hero pilot, the world's top chef, and the founder of Pixar have in common? According to Gino, it's that they simultaneously love their jobs and aren't afraid to break the rules. In other words, they're rebels.
While culture trains us to follow rules and social pressure dictates that we do whatever we can to fit in, Gino argues that conformity actually makes us less effective as leaders, employees, and even as romantic partners. After studying rebels for over 15 years, Gino has fascinating case studies from everywhere from the Army and US Air Force to Bacardi, Disney, and Goldman Sachs to help inspire us to embrace rebellion and unleash our creativity. 
Practically everyone wants better habits, yet the way we generally go about changing our habits is frequently through willpower. Unfortunately, as Wood compellingly proves, conscious awareness is not even close to powerful enough to help us change our habits, especially when we spend a whopping 43 percent of our days doing things without thinking about them.
Fortunately, harnessing the power of your unconscious is not only possible, but plausible. Wood's combination of case studies, neuroscience research, and descriptions of experiments conducted in her own lab come together to illuminate a surprisingly hopeful and exciting future for anyone who wants to make positive and lasting change in their lives.
---
Want to learn more about behavioral design? Join our Bootcamp today.